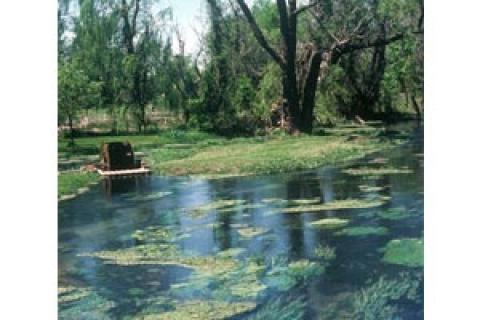 All around me big, deep-bellied browns and rainbows were rising frantically, sipping in one of the tiniest mayflies I had ever seen. The insects were so abundant sometimes the trout would grab two or three in a single gulp.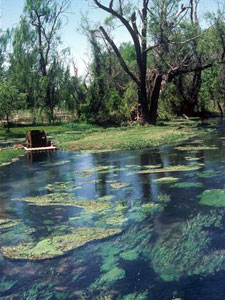 Letort Spring Run near Carlisle, Penn.
Fortunately, I'd heard about this hatch and how prolific it was on this stream, so I was ready. False casting 30 feet of line, I dropped a size 24 tiny black and white spinner gently above a heavy-shouldered brown and watched as he rose up and inhaled the fly.


The tiny barbless fly stuck and I was hooked up to my first trout ever on one of the East's most famous streams — Falling Spring Run, near Chambersburg, Penn. I took several more browns and rainbows that day, but it was challenging fishing, just as it had been depicted in the famous trout literature. After the Trico hatch, beetles and ants added several more brightly-colored fish to the tally, several up to 16 inches.


And so went my introduction to Falling Spring Run, one of a quartet of well-known trout waters in south-central Pennsylvania. I'd already fished two streams to the north-the Yellow Breeches and Letort. Later I would add Big Spring to the list, the final legendary member of the elite trout stream group.


If you're an experienced fly fisherman, or even just a beginner getting started in the sport, you owe it to yourself to take a visit to this area to try these streams. Settle in at a motel in Chambersburg or Carlisle or a nearby campground and plan on fishing four of the most hallowed streams in trout fishing literature-Big Spring Creek, Falling Spring Run, the Yellow Breeches and Letort Spring Run.


They aren't large, in fact three of them are quite small, but these four spring creeks are among the most famous trout waters anywhere. And even today, years after they played such a formative role in the development of American trout fishing, they continue to provide high quality sport for native brown, brook and rainbow trout.


The streams are all limestone flowages. This means they are, as Theodore Gordon once wrote, "great springs which gush from the rocks in large volume."


While freestone waters gather their flow piecemeal, growing from tiny brooks to broad rivers, spring creeks develop differently.


They pour out of the ground from subterranean sources at full volume when underground networks of rivers momentarily spring above the earth from their lime beds.


Limestone waters have a high pH reading, meaning they are very alkaline. They also have a constant year-round temperature in the ideal 50-60 degree range for trout and an abundance of aquatic insect life.


They don't get muddy when it rains heavily, either. This makes them great year round fishing destinations, but spring and summer are definitely prime times to fish these waters.


There's no question the trout inhabiting them are immensely challenging. But they are large and abundant and can provide countless hours of angling pleasure.


Next week we'll examine each of the four streams in more detail with specific hatch and fly recommendations.