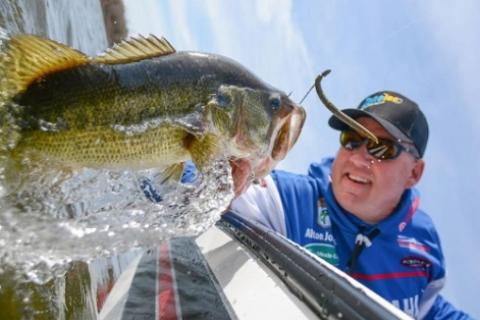 by Pros4- 1Source's Dave Landahl
Zoneloc hooks is proud to support two of our family members competing in the Bassmaster Classic this week, Alton Jones and Alton Jones Jr. This is the first time these two have competed against each other on the biggest stage in professional fishing. This epic battle will take place on Lake Conroe, just outside of Houston, Texas. Both of the Jones boys hail from Texas. It's a real family affair, and the event will certainly be exciting with bass predicted to be in various stages of the spawn.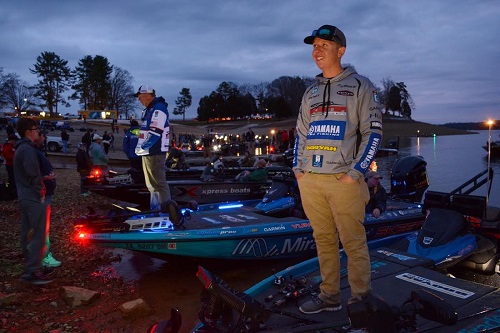 Zoneloc pros Alton Jones and Alton Jones Jr.
However, Zoneloc is more than just the finest hook brand a top angler can use in competition- it's a family business dedicated to the growth of the finest family sport there is, fishing. The Jones boys feel that this unique opportunity with which they've been graced is all part of the grand scheme of things to keep their family fishing and closer than ever.
"I was first drawn to fishing as a young child," said Alton Jones. "I loved the family nature of it. My grandfather taught me how to fish, and it was marvelous. I passed that love of fishing to my son Alton Jr. His love of fishing blossomed, and we grew even closer as father and son."
When so many young men in their early 20's are trying to decide what to do with their lives, Alton has the opportunity to work side-by-side with Alton Jr. to watch him excel in his career.
"Most fathers start to see less and less of their kids at this point in their lives," said Jones. "Not me. Since Alton Jr. decided to pursue professional fishing and he qualified to fish the Bassmaster Elite Series, we are running buddies. It has rekindled our relationship in the most wonderful way. Most people don't get this kind of time with their children. The time together is something I will always cherish."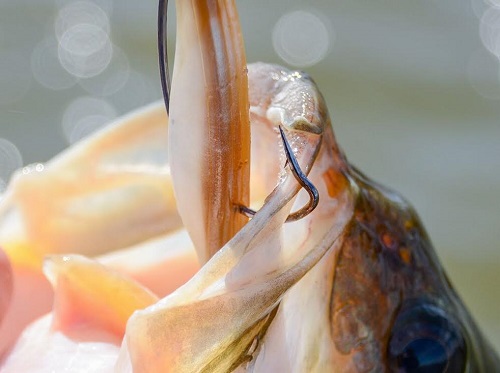 Zoneloc Wide Gap Worm Hook
For Alton Jones Jr., the excitement of fishing the Bassmaster Classic with his dad is almost overwhelming.
"We all hear about taking a kid fishing and how important that is for our sport," said Jones Jr. "My dad always took me fishing. Not to train me to be a pro, but to spend time and enjoy each other. Where we are now is just the extreme result of me really wanting to fish!
"Seriously, I don't think you have closer friends than your fishing buddies. My dad is my fishing buddy. Since I chose to pursue this career, we've bonded so much more. He's my biggest mentor and role model. Fishing the Classic is an incredibly special moment, and it's all because my dad took me fishing."
So what Zoneloc hooks will the Jones men take into the Bassmaster Classic battle at Lake Conroe?
"There are a lot of docks on Lake Conroe," said Alton Jones. "The practice and preparation are more important in a lot of ways than the actual game day. Of course, conditions will dictate what I use, but I know I'll have 3/0 and 4/0 Zoneloc Wide Gap Magnum Worm hooks ready to go. The fish will be in some stage of spawn, and pitching and flipping soft plastics with the Zoneloc hooks will play a role."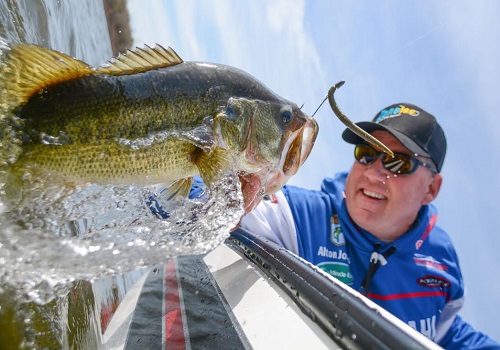 Alton Jr. agrees, but adds one more Zoneloc model to his selection.
"There will be a lot of flipping and pitching going on," said Jones Jr. "The Wide Gap Magnum Worm hooks will be the primary hook I use, but I may also tie on a Zoneloc Flippin' Hook if there is some real heavy cover to fish."
If you can attend the Bassmaster Classic, the expo takes place at the George R. Brown Convention Center located at 1001 Avenida de las Americas in Houston, Texas.
Come and check out Zoneloc and the best hooks in the industry at booth 1457. Here is a link with more information about the expo: http://www.bassmaster.com/expoattend
If you can't attend the Bassmaster Classic, check out all the excitement at www.bassmaster.com.