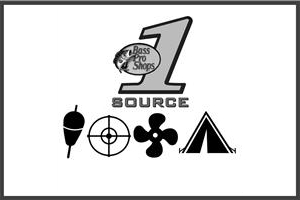 May 26, 2012, will always be one of the most memorable and greatest days of my life.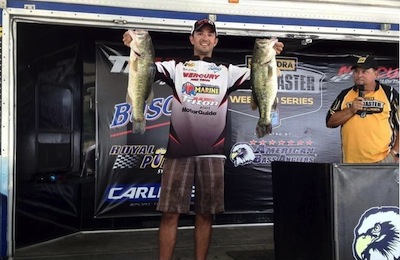 I came in first place in a Bassmaster Weekend Series event for Division 10 of Southeast Texas at Lake Sam Rayburn. I had been having a rough time tournament-wise for 2012, but this win rejuvenated my confidence and put me right back on the top of my game.

Takeoff was around 6 a.m. for the 112 boat field. We were running out of Umphrey Pavillion, which is at the south end of the lake near the dam.

I made about a 20-mile run up toward the north end of the lake toward the bridge. I started off targeting some shallow fish that were hanging around some buck-brush that had been surrounded by some matted vegetation and grunge. I was pitching a Bass Pro Shops River Bug rigged with a 1-oz. tungsten weight by Elite Tungsten and 50-lb. Stren Sonic Braid. I was extracting the bass by using a Bass Pro Shops Pro Qualifier reel. I like to use the high speed 7:1 ratio in this scenario because it will help you catch up to the fish during a hook set, especially if they have traveled out of the heavy cover. My rod was a 7'-6'' Carbonlite extra heavy/fast action.

I fished shallow until about 10 a.m. and had boated about 13 pounds with five fish so far. I didn't feel like I could upgrade any more in that area, so I decided to spend the remainder of the day fishing some deeper offshore areas I found in practice.

I only had three more bites the rest of the day, but two of them were more than 6 pounds. Both of my big bites, including a 6.99 that received big bass honors, came while I was dragging a Stanley football jig. I like to use a ¾-oz because it helps me maintain contact with the bottom, which is vital when using this technique. While fishing the football jig, I was using 17-lb. XPS Fluorocarbon Fishing Line on a Quantum EXO baitcast reel. These two key ingredients gave me the long-casting distance that is required to cover as much water as I can while offshore.

When it is your day to win … IT'S YOUR DAY TO WIN! I weighed in five bass for 21.04 for the victory.

Fishing had been really tough for everyone leading up to this event, so I really shocked a lot of people (along with myself!) with the giant bag I presented. This was a great day that provoked an awesome feeling, and I hope that I am fortunate enough to experience it again someday.
Written by Nick LeBrun