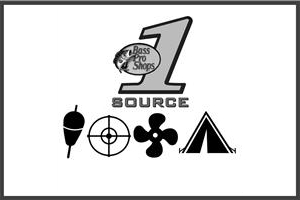 I would like to share a little story with you.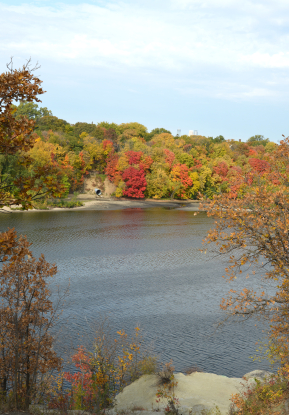 My partner and I were fishing our last tournament in our circuit on the Mississippi River. We were one point out of first place and needed a good finish for Angler of the Year.

Like most mornings, we headed out to our first stop and boated a fish within a couple minutes. After 10 minutes or so went by with no other fish cooperating, we headed off to our second stop.

It was slow there, too, with just a keeper or two, and we knew something had changed overnight.  We both noticed that the current had all but stopped, and they were not pulling any water. It was time to change strategy.

We both had the same idea. We knew we needed to slow down and try to finesse these fish. With a Johnny Morris CarbonLite spinning rod in our hands, a 1/8-oz. shakey head with a 4-inch Bass Pro Fin-Eke worm, we realized right away we made the right choice.

What had happened? When they shut down the current, the shad coming down the river were not getting washed down any more, and they scattered about everywhere. So what the fish tend to do is either suspend under the shad out in the main body of water, or they just reposition themselves in the same area or close to where they were (the latter is what we found).

Well, anyway, within an hour we had boated our limit and culled out a few fish, using a Berkley Digital Fish Scale and Bass Pro Shops culling beam and cull system. It took some doing, though, because the little bass could grab that small profile pretty easy, so we had to weed through some smaller ones to get to the bigger ones. We ended up catching probably close to 12 keepers in the Frabill net off that one spot. While most guys struggled during the tournament, we came back with a good bag that gave us a 4th place finish and runner-up for Angler of the Year.

I guess the moral of the story is, if you caught bass there yesterday, they are still around there somewhere. You just need to open up your mind, think out of the box a little and put your head down. You will find them, and they will eat.  Don't always listen to the "dock talk" -- bass have to eat to survive, and they are aggressive little suckers.
Written by Kary Ray