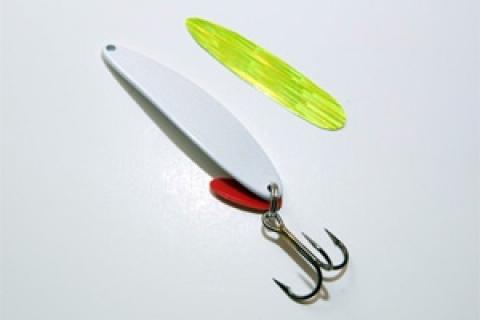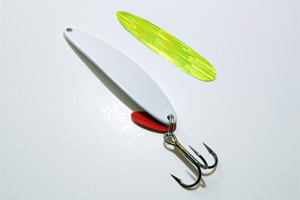 Gear selection seems to grow more every season for ice anglers. While having the latest bells and whistles is fun, it's unfortunate we can't carry a tackle-shop's worth of baits on the ice. We have to choose a finite amount of gear. This is a sad thing, indeed, and tends to be most pronounced when going on remote fishing trips, like a backwoods trout adventure for example.
Something I do is to pack a few strips prism, holoform, and glow-in-the-dark lure tape in an ice tackle tray. I see it as lure-color insurance. Tape offers a fast and easy way to modify a lure on the ice. This is handy when your buddies are catching fish on a particular paint pattern that you accidentally left at home. On heavily pressured lakes or when fish are inactive, color can be a deal-breaker. Using color tape to modify a bait on the fly has salvaged a few trips I've been on.
Of course, these tapes are handy year round. It's worth it to carry some sheets in your boat and pack some when going on a fishing trip, no matter the season.
Ideally you want to clean a lure's surface before applying tape. Packing a few small wet-wipes for this purpose is a good idea. If without, water and a tissue or napkin will do the job. Put the lure and tape in a small tackle tray and warm it up inside your jacket. This improves the tape's adhesion. Make sure the bait is dry and test the strip's dimensions before removing the backing and sticking it on. Be sure to pack some scissors for trimming tape. I use the same ones I do for cutting line.