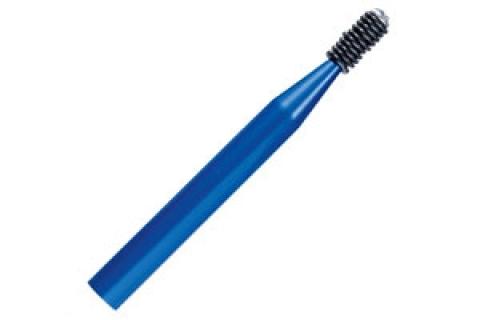 Stick baits took the bass world by storm when they arrived several years ago and leveled the playing field. Casting a wacky rigged Yamamoto Senko, Bass Pro Shops Stik-O, YUM F2 Dinger Worms or versions of these lures has put money in the bank for tournament anglers and put smiles on the faces of weekend warriors of all ages. Wacky rigging a stick bait is easy and absolutely deadly at catching bass.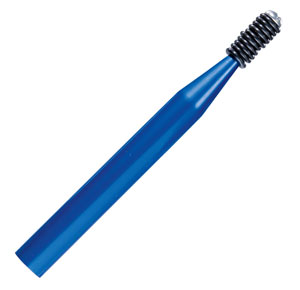 The O-Wacky Tool will help reduce the number of soft plastics lost when wacky rigging stick bait.
But there's an underbelly to the light-hooking tactic of wacky rigging, and it's that when a bass jumps and head-shakes, more often than not, the soft bait tears off the hook and goes flying into the lake. While many anglers chalked-up the loss to the cost of catching fish, it can add up if you're having a good day on the water and going through a stick-bait every fish or two.


Enter the O-Wacky Tool. This simple but ingenious device will pay for itself within a day's fishing. It will dramatically reduce the number of soft plastics you lose. Here's how it works.


A stick bait is inserted halfway into the cylindrical tool. Then an O-ring is slid down the tool and onto the plastic. The bait is  removed and ready to wacky-rig using your favorite hook, which is slid under the O-ring. This entire process takes less than 10 seconds.


The durability that the O-ring provides is incredible. I assure you that I catch heaps more bass on a single Senko with the add-on ring. Eventually, the soft bait will tear to the state that it can no longer be rigged, even with the ring. The ring can be salvaged and re-used by sliding it back on the screw-end of the tool. The tool comes with 10 black rings. Replacements are available.


The O-Wacky Tool retails for $7.49 and that's a bargain given the money it will save you over the course of a season. The tool also makes a great gift.