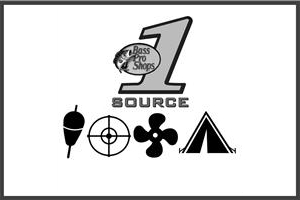 With hundreds of makes and model on the market, finding the right rod and reel for your preferred style of fishing can be a frustrating endeavor. You first want to find a brand that offers a nice mix of affordability and quality. As a tournament fisherman, I need to rely on my rods and reels and trust that they will not fail me when I need them most. I prefer Okuma products, as they have that perfect mix of quality and affordability.

In fact, Okuma has just come out with a new line of rods specializing in walleye fishing. Called Okuma "Dead Eye" rods, the new series covers everything from jigging to trolling to bottom bouncing and casting rods. Okuma also makes some of the best reels on the market and they won't break the bank.

Jigging Rods
First let's talk about jigging rods. When choosing a good jigging rod, you want to look for a rod with a fast tip and strong back bone. A light weight graphite rod will be very sensitive and allow you to feel the bottom better as you walk your jig across your target area.

I prefer the Okuma Dead Eye, model number DE-S-661ML. The rod has a strong backbone for solid hook sets, a fast tip for detecting light bits and very sensitive design so you can feel everything going on with your jig. The rod is six feet six inches long.

As for reels, I like to use a smaller light weight reel that won't offset the balance of the rod in my hand. The Okuma Trio size 20 is my choice.

Casting Rods
Next is the casting rod, which carries a lot of the same characteristics of a jigging rod. The casting rod can be a little stiffer yet and the fast tip is not as important as it is in your jigging rod.  You want a stiff, light weight rod so you can generate a lot of power for throwing your crank baits long distances. And a lightweight rod that won't wear you out.

I prefer the Okuma Tarvos, which is seven feet in length. Dan Hassevoort talks about it in this video:
I also like the Trio for my casting reel, but I use the size 30 as it has a larger spool for long casting.

Trolling Rods
Let's talk about trolling rods. Specifically, bottom bouncing and live bait rigging rods. I prefer to have a set of seven foot rods and ten foot rods because I don't like using planer boards for this style of trolling. Because I'm targeting bottom structure, I want my baits right under the boat so I know the information coming from my sonar has my baits right in the mix of it all. So by having two different length rods, my baits are spread out and less likely to get tangled.

Both rods need to have the same characteristics, very limber and soft. Most of the time, the rod is in the rod holder of the boat, and when the walleye takes the bait, you don't want them to feel any weight on the line. As the soft limber rod loads up with the strike of a fish, it gives you time to visually see the bite and react to it before the walleye even knows it is already hooked.

My choice of rod is the seven feet six inch long Okuma Dead Eye, model number DE-CBB-761L. I like to use a quality trolling reel with a quality line counter like the Okuma Convector CV20D. The reel is very smooth and lightweight and fits up on the rod like a dream.

Open Water Rods
And last but not least, the open water rods and reels trolling with planer boards. I use the smaller inline planer boards like Off Shore Tackles' yellow boards. What you want to look for in planer board rods is a longer rod seven to eight feet in length. It should have a strong backbone with a slower tip, so the first three feet of the rod is soft but then stiffens up a little less than half way up the rod. The stiffness is to give the rods the power to pull out the boards in smooth or rough water. The softer portion of the rod comes into play after the planer board is removed and you're fighting an aggressive walleye at the back of the boat absorbing the fight of the fish and making it harder for the hook to get pulled out of the fish's mouth.

I prefer the Okuma Dead Eye model number DE-CBR-861M-T. The Okuma Convector CV-20D line counter reel is the perfect match up.

Well I hope this information will help you in your search for your perfect rod and reel. Until next time happy fishing to all!!
Written by Dan Hassevoort