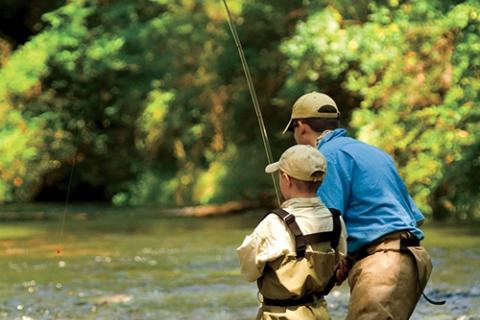 When trying to find that perfect gift for an angling enthusiast, you may wonder, "What do you get an angler that has everything?" The answer is that there are dozens of gear and accessory options that will make any fisherman smile. Here's a list of some hot gifts for those who love to wet a line.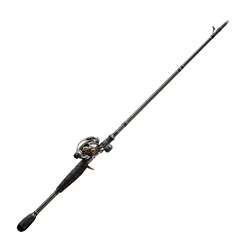 No matter how many they already own, no angler will turn his nose up at a high-end fishing rod or reel, especially when offered as a gift.
1. Fishing Rods & Reels  
Let's start with the basics of fishing: fishing rods and reels. Most veteran anglers will be well stocked in these areas, yet many will admit there's always room for expansion of one's inventory. I've yet to know a serious angler who turned up their nose at a high-end rod or reel offered as a gift. These gifts are all the more special to someone who's been fishing for a long time as they'll have the history to truly appreciate the nuances of a well-crafted, high-end rod or reel. In some cases buying for an expert fisherman can be a bit of a gamble. You'll need to do research, like speaking with some of their fishing buddies or store staff. Also keep in mind that these high-end products tend to be more expensive than average gear.  


At the other end of the spectrum is buying a rod and reel for novices. I recommend getting a rod and reel combo by first determining what species of fish they'll be after. For example, in most cases a medium-action, 6 to 6.5 foot rod is a good bet for most freshwater fish, as is a 6-weight, 9 foot fly fishing rod. A light or ultra-light action rod and reel are two other good choices. Many anglers remember the first rod and reel they received as a gift; I know I do.  


2. Fishing Tackle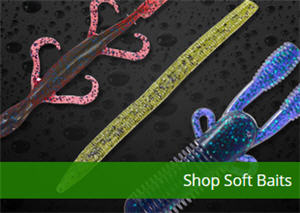 Recommending specific fishing tackle for a North American angler is a daunting task. The number of fish species in this region is dwarfed by the thousands of fishing lures available to catch them. But soft-plastic fishing baits are one default piece of tackle for most game fish.  


Soft-plastics have become a staple in many anglers tackle boxes and replaced live bait in a lot of situations. If you want to put an environmentalist spin on a gift, consider grabbing a few packs of Berkley's Gulp!. Gulp! is a 100 percent biodegradable and comes in fresh and salt water baits for just about every species imaginable.  


If you're buying for a fly fisher, soft-plastics don't apply. In a store you'd be able to get staff to recommend some local, productive fly patterns. When in doubt, buy Wooly Buggers for freshwater and Clouser Minnow for saltwater. An alternative is buying fly tying kits like the White River Fly Shop Deluxe Fly Tying Kit  or a fly kit with an assortment of flies for various game fish.


Fishing & Boating Electronics  
The latest technological toy can be a big hit when it comes to gift giving, even for fishing. On the top of the list would be a sonar unit, or fish finder, that lets one explore the submerged surroundings and find new fishing spots. There are a variety of models and price points available. I purchased a Lowrance sonar unit with GPS several years ago, and it has dramatically improved my understanding of the underwater environment and helped me to catch more fish.  


GPS units are another great option. Whether handheld or fix-mount models, these devices provide geographic data that helps anglers locate fishing spots. In many models you can also load in hydrographic and topographic map data. See the Handheld GPS Units Buying Guide for more details on making this purchase.  


Other great electronic options include on-board marine battery chargers, a set of 2-way radios or a weather alert radio like the Midland Pocket Weather Alert Radio, a high power spotlight or a waterproof watch.  


Other Fishing Accessories  
If you can't quite pin down one or two gifts for your favorite fisherman, consider buying a variety of small fishing accessories. Some items to consider include fishing pliers like the Bass Pro Shops 6" Carbon Steel Pliers or a multi-tool, braided line scissors, marker buoys, new rope and utility towels for the boat, a fish scale and fish gripper, sunscreen, bug repellant, high-quality water bottles, a ball cap, a pair of light hiker socks, waterproof bags, and snacks (like jerky or trail mix). Once you've got all the gear, why not package everything in a new fishing net, cooler, boat bag or backpack as a creative approach for the present's presentation.


Fishing & Boating Safety Equipment  
Safety equipment makes an excellent gift that will help to keep your loved one safe during their angling outings. One excellent option is a first aid kit. In fact, consider buying two — a small kit for day trips and a large, well-stocked pack for multi-day expeditions.  


A second option would be a new life jacket or PFD. Whether you opt for a high-end, inflatable model or the more common foam vests, occasionally updating PFDs is good practice. This is particularly true for models using foam, which can lose their flotation qualities over time, especially if the basics of care and maintenance are neglected.  


PFDs or life vest make great gifts, and occasionally updating PFDs is a good safety practice.
Clothing for Fishermen

Buying clothing for anyone can be challenging, but there is one constant truth for all fishermen — eventually it will rain. A Gore-Tex rain jacket and pants will be a present any angler will welcome. Fishing rain gear with Gore-Tex is designed to offer maximum comfort in the worst downpour and in extremely humid conditions. If the rain gear doesn't get the reaction you expected when they first remove the wrapping paper, be patient. I'll bet you'll hear about the great qualities of Gore-Tex after their first day of fishing in the pouring rain.  


Other men's fishing clothing options are jackets or shirts that provide adequate sun protection, or base layers and thermal underwear for cold conditions. Buying clothes made of high-performance fabric with moisture-wicking properties makes a big difference in one's overall comfort in hot or cold conditions. Something as simple as a moisture-wicking T-shirt will outperform its cotton equivalent on a humid day.  


Cooking Gear  
If none of the above suggestions are inspiring, consider cooking related gifts. Some options include a new cast iron pan for cooking over an open flame, or spices and special sauces for seasoning a day's fresh catch. Biscuit and batter mix are also good options. A quality fillet knife and a recent cook book are other options for any angler practicing selective harvest.


Fishing How-to Books & Videos 

Instructional fishing books and fishing videos make for great gifts as they often focus on specific techniques that will help anglers improve their skills. Look for recent dates on books and videos, but most products sold will contain valuable information on fish behavior, seasonal movements, and specific fishing techniques. Of course, fishing-related novels and story books also make good gifts, as does a subscription to a fishing magazine.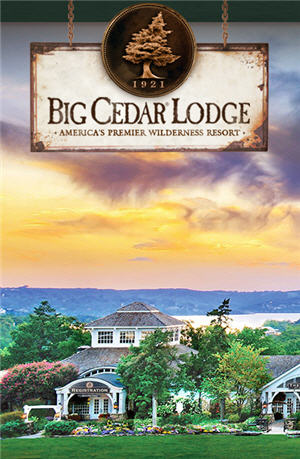 A Fishing Trip  
Don't let the concept of a fishing trip intimidate you. Many outdoor adventures offered by fishing guides or outfitters can be affordable. Fly-in packages to remote lakes usually offer superb fishing in a wilderness setting and are the dreams of many hard-core anglers.


Alternatively, there are also many family options available where anglers can spend time with their kindred and enjoy a variety of activities together, including wetting a line. Big Cedar Lodge, the Ozarks' premier wilderness resort, is an excellent outdoor vacation destination and a gift the whole family will enjoy!  


Gift Cards  
Still can't decide what would make the perfect gift? Consider getting a bass pro shops gift card that will let the angler in your life pick a gift you'll know they'll use. These cards are small in size when wrapped, but for anglers with particular tackle needs, they make a perfect gift.  


These are just a few great angling-related gifts for this birthdays, holidays or just because. For most, it's the thought that counts. When you buy from a store with a good return policy, odds are your enamored angler will be able to find some fishing trinket if they need to exchange the original gift. Regardless of whether it's the original or an exchanged gift that makes it waterside, rest assured they'll be thinking of you when they use it.