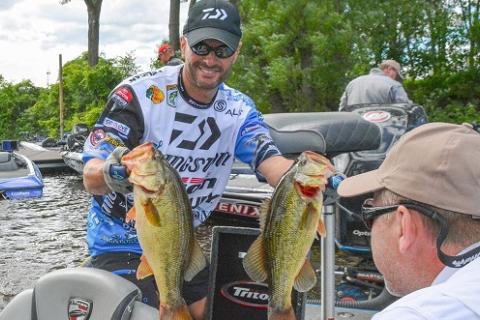 by Dave Landahl
So many anglers across the bass fishing universe dream of one day fishing for a living. Sure, many, if not more, don't want to turn their hobby into a job, but somewhere down deep the idea of fishing as your career is pretty alluring.
The few who've been able to make that fantasy a reality are certainly some of the most blessed people out there who've followed a dream and turned it into something real.
So, do these folks take this all for granted? Are they simply wealthy folks who can pay to play? Some of them are for sure, but most are humble and wonderful characters full of heart, warmth, stories and an undying passion for fishing.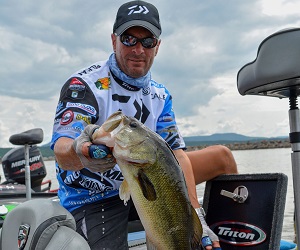 Former Bassmaster Classic champion and Bass Pro Shops/Livingston Lures pro Randy Howell is one of the latter, humble and nice as can be.
Howell feels his blessings are many in the career he's chosen.
"I'm very thankful to have made a good living for over 25 years now, chasing my passion for fishing," said Howell.
But Randy isn't just thankful that he can fish for a living. He's especially thankful for the partnership with his wife Robin.
"I'm thankful to have an amazing wife of 25 years who has supported me and made my dreams her dreams," said Howell. "She's made all the sacrifices to keep us and our two boys together on the road by using her teaching degree to homeschool, so we can always be together."
One last but not least item Randy is thankful for as a pro angler are the friendships.
"I'm thankful for all of the friendships we've made over the years on the road," said Howell. "Not only with sponsors, but with people we've met in every state along the way.
"The older I get, the more I realize that relationships mean more to me than trophies."