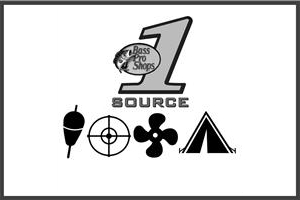 It is hard to believe that the 2013 Bassmaster Classic on Grand Lake O' the Cherokees in Grove, Oklahoma, is here.

Now, if you were one of the 53 competitors, it probably seems like eternity because the last time you were able to visit the lake was the first part of December. I know, as a local tournament angler, there has been non-stop talk of "How much weight is it going to take, or what will the weather will be like then?" since the tournament announced it would be coming a year ago.

There is no doubt that the competitors' first day of practice will be quite different from the last time they were able to be on the water. Many anglers reported catching fish on shallow crankbaits and spinnerbaits, but then again, the water was about 10 degrees to 15 degrees warmer than what it is likely going to be when they return. It is likely going to be some of the coldest water temperatures that some of the competitors will have ever fished a tournament. It is not uncommon for the water temperature to be in the low 40s that time of year.

Now, if you are wondering what kind of weight it might take to win Bass Pro Shops' Guess the Weight Sweepstakes and want to put a solid guess together for a chance to win a $25.00 e-gift card from Bass Pro, let me share a few things with you.

Since the off-limits the first part of December, there have only been three bags more than 20 pounds during the weekly jackpots, compared to last year at the same time in which there were multiple 20-pound bags being weighed every week. In fact, several times it took between 25 pounds and 27 pounds to win!

So the question is what size of fish will show up for the big dance!  Anyone that has fished Grand Lake knows that any given day, a 25-pound bag can come to the scales, but repeating it can become difficult with changing weather, which brings up the biggest factor of the whole tournament: Mother Nature.  

Anyone who has lived in Oklahoma for any amount of time knows that it is possible to have 6 inches of snow one day and be 70 degrees the next. There is no question that the weather will play the biggest role of the tournament. So if we get several days of warm weather, the weights could definitely go up, but if it stays cold, the weights could be down and the top anglers will be very close.  

Now that you have an idea of what you think it will take to win, what are you thinking is the biggest factor? Water temp, weather, recent tournament statistics or there is no factor because we have the 53 best anglers out there and they will catch them regardless?  

Well there is one thing for sure, and that is they will catch them and there will be some big ones caught, the question is can the same competitor repeat his efforts?

So gather your information and put together your estimated weight it will take to win for days days and take a chance at winning a $25.00 gift card from Bass Pro. If you are able to come out and take part in the activities at the Classic, you won't regret it -- you will be in for a great show!
 
by Chris Torkleson