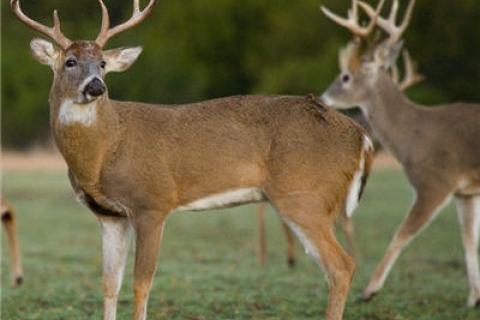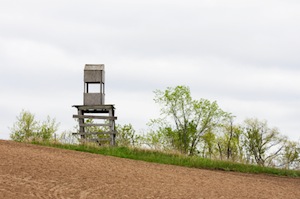 July and August are normally the hottest months of the year. Most people work all day, drive home, and relax in front of the air conditioner or ceiling fan with the TV roaring. DVDs from last year's deer hunts are usually readily available when reruns from some of your favorite shows appear.


Most outdoorsmen are dreaming about opening day in their home state. In years past, these are the months I try to get up early in the morning on my days off and prepare for the upcoming deer hunting season. Using these helpful tips may make this year's coming deer season more successful for you.


In some of my favorite bow stands, this is very helpful when deer appear out of nowhere, and you do not have time to range them with a rangefinder. Yardages for rifle stands also need to ranged. I have a few rifle stands that yardage is marked up to 500 yards.


Check out this video with Dr. Grant Woods about why early season deer hunting has its advantages.
1. Repair Deer Stands.
Everyone puts this off until the last minute. Most hunters wait until a week before opening day. I have found by repairing stands early in the year, deer movement in your hunting area with not be affected when opening day rolls around. While checking these stands, make sure you use some type of safety device. I recommend Hunter Safety System. I also carry a couple of cans of camo spray paint and paint areas that are shiny or steps that just stick out like a sore thumb. Hunter's Specialties carries a good variety of colors to choose from.


2. Clear Some Shooting Lanes.
This will give the deer time to get used to any disturbances. I prefer using a folding saw and ratchet pruner combo. I have actually used a chainsaw to clean larger-diameter trees. Make sure you carry the brush away from any hunting zone.


3. Mark Yardage From Your Deer Stand
With small amounts of flagging tape, mark exact yardages on the ground from your stand. Blue for 10 yard, yellow for 20, red for 30, and pink for 40. When ranging these distances, I use a Leupold RX 1000.


4. Deer Mineral Nutrition
During these hot days, deer need all the nutrition they can get. Salt is what most hunters put out. I prefer something with more nutritional value, like Hunter's specialties Vita-Rack 26 Gorge or Vita-Rack 26 Lick Site.


Check out Bass Pro Shops has a good selection of nutritional supplements for your deer herd.