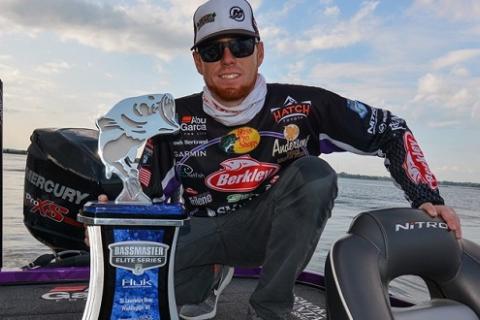 by Pros4- 1Source's Dave Landahl:        Josh Bertrand is no longer an up-and-coming pro bass angler. Nope, he's arrived. With a victory on the Bassmaster Elite Series, another qualification for the Bassmaster Classic, and making a serious run at the Angler of the Year title, Bertrand is a true player in the game of pro bassin'.
So, now that he has a win on tour and several years of coast-to-coast travel under his belt, it seemed to be the right time to ask Josh about what he likes and dislikes about being a bass pro.
DL - What do you like the least about being a professional bass angler?
JB - The obvious answer is being away from my family for long periods of time. For sure I do not like that.
What is rarely talked about is the physical toll it takes on you. It's hard to get proper sleep, eat clean, and get quality exercise in when you are traveling all of the time, or at a tournament.
I know that when you're driving all day you're just sitting, but it really beats up the body. Almost every food choice you get on the road is a bad one since you usually need to keep driving.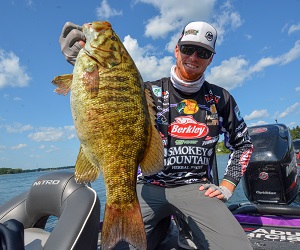 Then, when you are practicing for, or competing in the tournament, you burn calories at a crazy rate. It takes me two weeks at home to recuperate a bit and gain my weight back.
DL - What do you like the most about being a professional bass angler?
JB - The feeling of landing a big fish in a tournament. Knowing you have it in your livewell... there's nothing like it.
Being outdoors all day and all of the nature around me is also a big bonus, but I still like that feeling when you drop a 5-pounder into your livewell the most.