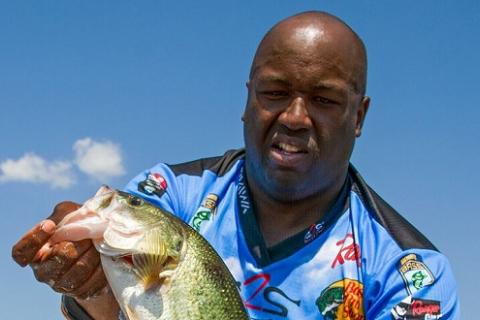 By Dave Landahl
Summer is here, and it's the best season out there for bass busters to try a variety of techniques. Sure, it gets really hot and miserable in some spots, but the bass are always biting if you know what to throw.


Two top fishing pros, from the FLW Tour Scott Martin and Elite Series pro Ish Monroe, share their two favorite offerings for hot-weather bass.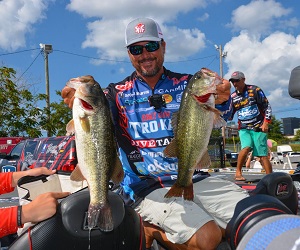 Scott Martin
"There are a lot of lures to use, but I have two that seem to always be with me in the summer. A buzzbait and a Texas-rigged worm.


"The buzzbait helps me break down where to fish quickly, and the worm helps me slow down and catch fish that don't hit the buzzbait.


"Covers your bases. Early morning summer topwater, and then deeper fish with the worm."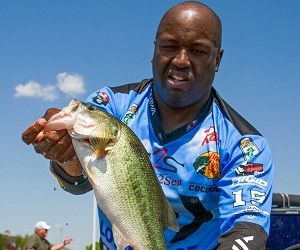 Ish Monroe
"My preferred summer approach for largemouth is a one-two punch. A frog and a punch rig.


"I throw my River2Sea Phat Mat Daddy frog in any thick cover. In the summer months, so many bodies of water have thick weeds and slop that develop. Bass live under there because its cooler and they have food sources.


"The frog is an easy bait to fish and it may not produce as many bites, but if you're patient and fish it all day, you usually get some of the better quality fish in the area.


"In the same heavy cover, I also use a punch rig. Usually a 1-to- 1 ½-ounce River2Sea Trash Bomb weight and New Jack Flippin' Hooks with a Missile Baits D-Bomb soft bait. Awesome combination to catch big bass."