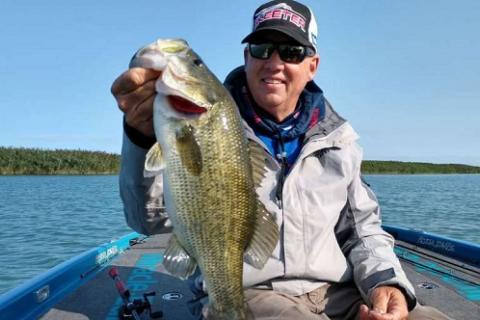 by Dave Landahl
Little things matter in sports. Proper defensive positioning in baseball can prevent a hit from getting through. Holding the ball with two hands can often prevent a fumble in football. Little things.
Yet in turn, the little things can become big stuff in a hurry. A bad pitch can walk in the winning run in baseball.  A missed free throw can cost you the game in basketball.
Like other sports, professional fishing has lots of little things that add up to big stuff. One of the most important little things are hooks. Using the best hook can mean better hookups and more fish in the boat. Former Bassmaster Classic champ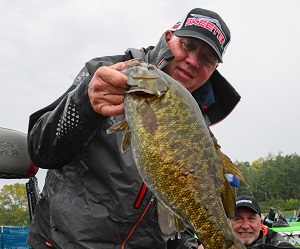 Alton Jones really noticed the difference this year when he switched to Zoneloc hooks.
"With confidence I can say that if I hook a fish with a Zoneloc, there's a pretty good chance it's gonna take a ride in my Skeeter," said Jones. "I rarely find that anybody builds a better mousetrap. Zoneloc hooks are a better mousetrap."
Two hooks in particular have made the greatest impact in Jones' fishing during the 2017 season: The Flippin' Hook and the 1/0 Offset.
"All of the Zoneloc hooks are tremendous, but two have really become huge in my arsenal," said Jones. "The 1/0 Offset hook is my preferred drop-shot hook. I Texas rig when I drop-shot and this hook is amazing. I feel the plastic doesn't get in the way as much when the drop-shot is Texas rigged.
"I was shown this a few years ago by a drop-shot master and it really works. It worked so well for me this year with Zoneloc fishing hooks that over the last few Bassmaster Elite Series events that were all smallmouth fisheries, well, I didn't lose any fish I hooked up with my Zoneloc drop-shot rig. A Texas rigged drop-shot with a Zoneloc 1/0 Offset hook is bullet proof."
What's so special about the Flippin' hook to Jones you may ask? It's all about the bend.
"The other major player for me in Zoneloc hooks is the Flippin' Hook," said Jones. "I snell the hook and run the plastic up onto the line. The eye of the hook is on the side and keeps my plastic in place. It's a personal preference thing for me.
"When you stick a fish flipping with that hook, it just digs in and doesn't let go. When the big fish bite well, the bait is usually deeper in the mouth in the dense flesh. Other hooks will move around and create a bigger hole and that's how you lose fish. That Zoneloc just stays put like it's a vise grip. They just lock in. It's an absolutely amazing hook."