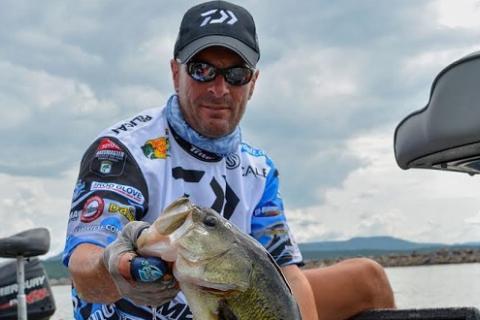 by Pros4- 1Source's Dave Landahl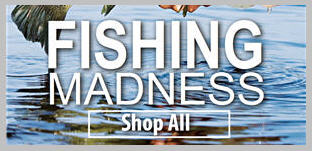 We all have favorite items, experiences, foods, sports, etc. So, Pros4- 1Source decided to probe into the deep recesses of professional anglers to find out all about three of their favorite things they enjoy in life.
First up is Randy Howell. This former Bassmaster Classic champ opens up and shares his top three favorite things with Pros4- 1Source.
DL - Where is your favorite place to fish?
RH - I get asked that question a lot. It's not easy to answer. There are so many, but I'd say it's likely Lake Guntersville in Alabama. Not only is it a great fishery, but the town of Guntersville is amazing. Unlike so many great fisheries where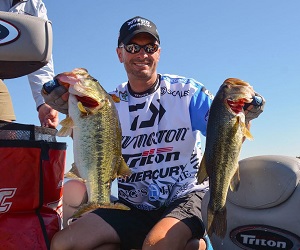 they are inaccessible, the town of Guntersville is on the lake and offers everything you need. Great people, food, boat launches. Plus, I did win the Bassmaster Classic there.
DL - What is your favorite sport other than fishing?
RH - Basketball. My wife Robin and I both played basketball in high school in North Carolina. We are big ACC basketball fans, North Carolina Tarheels. Robin's brother went to North Carolina State, so there is a little rivalry there.
I coach my boys in basketball during the off-season. It is great fun and they are both good players.
When we moved to Alabama, I even picked up season tickets for UAB (University of Alabama Birmingham). We had them for about 6 years. We'd go to several games each season.
DL - What is your favorite hamburger?
RH - I am a big fan of hamburgers. I've had a lot of good ones all over the country. I'm pretty simple as far as what is on my burger. No spice or onions for me. Just the regular toppings. I like bacon, cheese. The usual stuff.
Now as far as a favorite, well there is a place near Birmingham, AL by the Trussville exit called Paul's Hotdogs. They have a hand patted burger that is excellent. The meat is great and they have a loose meat chili sauce they put on them. Add some cheese and bacon, and it is really good.