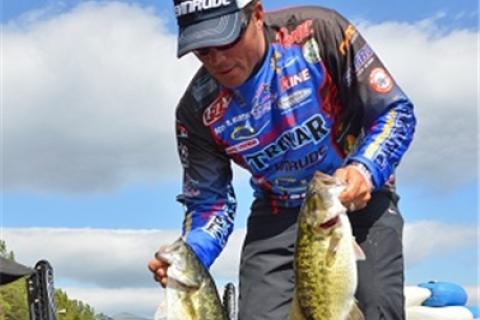 When you are born with a pedigree in the world of bass fishing like  Eagle Claw Trokar pro Scott Martin was, ya know bass fishing legend Roland Martin's son, it is expected that fishing is in your blood. Okay, he was brought up around fishing in Clewiston, Florida on a little fishing pond known as Lake Okeechobee, etc., etc. Most fishing fans know the backstory.


Anyway, one would think all that Martin needs to get ready to fish is water and a fishing rod in hand. That is sort of correct. If you add competition to the mix, well then, you've uncovered what keeps this former Forrest Wood Cup champion motivated each and every year.


Martin is busy year 'round maintaining & building his brand.
"I don't think there is anybody in this sport that is busier than me," said Martin. "I end up working the most during the FLW Tour season. Not preparing for the tournaments, but with everything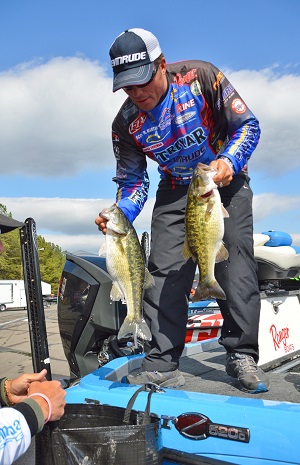 else. "I'll fish an event, then head out to another location to film an episode of The Scott Martin Challenge. Head home for a couple of days, head out to film or work with sponsors, then back to a tournament.


"On top of that type of work schedule, I handle all of my own social media. I try to answer as many questions as possible. I read every comment on my social media outlets. It is very important to me to be connected to people who are fans and who love to fish. After all, teaching people to fish is an incredible thing to share and I am proud to do it."


It's all about the "game" for Martin.
"Some people fish because they love to fish," said Martin. "That's cool, I get it. For me, it's all about the game, the sport. It comes down to the competition for me. I could go fishing with a friend in a lake with nothing but 10-pound bass. It would be cool once, but I probably wouldn't go back, unless there was a tournament there.


"Look, fishing is in my blood. My playpen as a baby was in the bottom of my mom's bass boat. I have no other option. Competitive fishing is it for me. The competition is what feeds me and motivates me. It's who I am."


by Dave Landahl