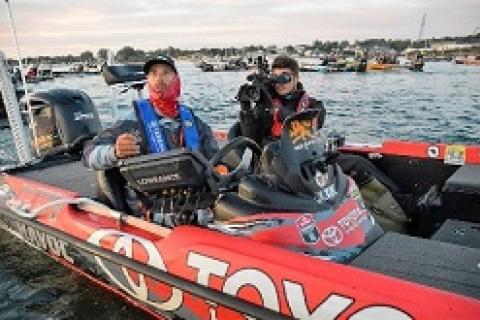 When you ask a famous pro basser like Abu Garcia pro Mike Iaconelli what items comprise his Three Must Haves to be successful on tour many folks would figure something unique. Something unheard of, etc., since he has such a larger-than-life personality.


In reality, Ike's necessary gear is pretty darn practical. In fact, they are items that every angler, whether recreational or competitive should have to make a more effective use of their time on the water.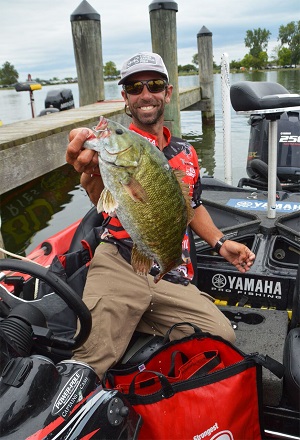 Navigational Equipment
"For me, there is no way I'd go out without quality navigational tools," said Iaconelli. "My Lowrance units, GPS, imaging, mapping, etc., it all helps me be a more effective angler. I gotta have it.


"I remember when I started in 1998 or 1999, some guys were still using flashers! I can't imagine anybody doing that today.


"The other element of navigation is totally old school. Marker buoys. I walk by other pros trucks and I rarely, if ever, see a buoy. They are still a critical piece of gear for me in my navigational arsenal. I keep one at the front, four at the console and backups in my truck.


"They help me establish a clear visual line along with my Lowrance unit. Whether shallow or deep.


"I can't imagine competing without my navigational equipment."


Power-Poles
"I believe it was about 2005 when I started seeing these goofy things on the back of some boats," said Iaconelli. "Power-Poles. What the heck are they? Back then, most people used them just for shallow water fishing, but now they are used for so much more.


"Not only for sight fishing or solid anchoring, but with paddles on them you can slow your drift. Such a terrific tool.


"Plus, the ability to safely beach or when its windy being able to stay put while you retie a lure. All of that is so critical for success. I feel I'd be greatly handicapped as a pro angler without them."


Cell Phone
"For me the cell phone pulls double duty and is vital for a successful life on the road," said Iaconelli. "First, I use it constantly checking weather, tides, barometric pressure, etc. I'm addicted to Weather Underground. I check it constantly on tour.


"Secondly, my phone keeps me in contact with my family. My two older girls are in school and can't travel all the time. I can Skype or FaceTime them and other members of my family. It is really necessary to keep as normal a life as possible. The cell phone helps to make that possible."


By Pros4- 1Source's Dave Landahl