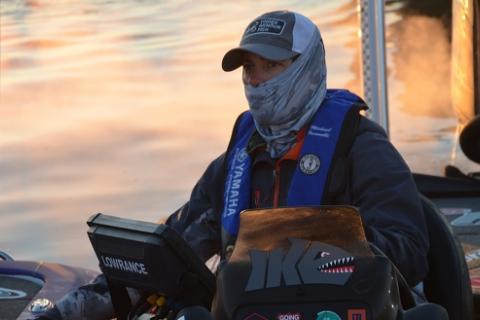 Mike Iaconelli loves his crankbaits. Especially during spring months. Whether it's pre-spawn, spawn or post-spawn, crankbaits are on the menu in the boat of the former Bassmaster Classic champion.


Iaconelli was heading to pick up his new family RV and took a few minutes to share his thoughts on spring and crankbaits.


"I think fishing crankbaits during the spring is right up there with deep-diving cranking in the summer," said Iaconelli. "In fact, spring crankbait fishing can be the best time of the year to use them. You find little groups of bass in the spring by using your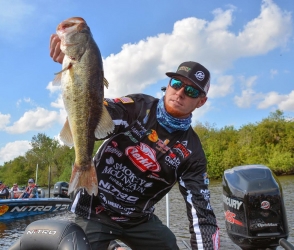 crankbait to cover a lot of water quickly and efficiently. There is no better time to use them."


Pre-spawn Bass

"My focus on pre-spawn is to fish areas the bass would likely hold on their way to spawning," said Iaconelli. "I'll look at a map and see a cove or pocket that looks like a spawning area. About 90% of the time, the spots I choose are some sort of main or secondary point.


"These points can be physical and above water. Those are the easiest to see. They can also be underwater points or even cover such as trees or weed points. Essentially, any stopping point the bass will use.


"I use a crankbait that will dive as deep, or a little deeper, than the depth I am fishing. Often times for me, it's a Rapala DT 6 or DT 10. There are others I use, but those are usually somewhere rigged up on my boat during pre-spawn. It is a great crankbait and a great time of the season to catch large numbers of bass."


Spawning Bass
"A lot of people assume the crankbait bite goes away during the spawn," said Iaconelli. "Okay, it isn't my top choice when I can see the fish, but it is still a great tool, especially in stained or dirty water.


"Since you can't see the beds, you have to guess where they are. The crankbait can cover a lot of water. Plus, the crankbait is an excellent imitator of bluegill. Bass hate bluegills, especially around their spawning beds. They want to kill them.


"I'll use a Rapala Fat DT 1 or Fat DT 3 depending on depth. Sometimes a shallow DT Flat, too."


Post-spawn Bass

"Outside of a topwater, there is no better post-spawn offering for a bass than a crankbait," said Iaconelli. "The great thing about post-spawn is you can pretty much fish the same places you were fishing during the pre-spawn. I just tend to fish a little deeper.


"My number one crankbait at that time is usually a Rapala DT 14 or 16. The 12-to 14-foot depths are usually prime during post-spawn.
"When I am cranking, I am feeling for something hard like a rock or brush, possibly shell beds. When I find them, I'll put out a marker buoy so I can have a visual point of reference. Really makes a big difference in being able to efficiently fish an area."


Don't be Afraid to Change up Your Crankbaits.
"One last thing about the crankbait bite," said Iaconelli. "Be prepared to change what you are doing slightly. If you feel the bite compressing or slowing down, switch colors, vibration, or style of bait. Subtle changes can make a big difference in your success."


For all of his cranking, Iaconelli uses Abu Garcia rods and reels. Specifically, a Revo Premier reel with a 6.4:1 gear ratio. He uses the Ike Series composite rods.


Line choice is simple. Berkley 100% fluorocarbon for almost all of his applications. Occasionally monofilament, if he wants the bait to float. Rarely braid, only if the cover is dense.


by Pros4- 1Source's Dave Landahl