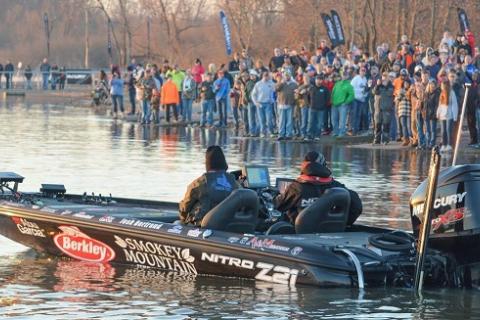 Becoming a pro basser on the Bassmaster Elite Series takes a great deal of skill. Not only the skill to properly present a lure or the ability to read your sonar unit correctly, but the seemingly intuitive ability to analyze new water.


Berkley pro Josh Bertrand is one of those anglers who has honed the skills necessary to make it to the Elite Series, along with a couple of appearances fishing the Bassmaster Classic.


So, what does an Elite pro need to bring to the table to set themselves apart from the others and have a decent level of success fishing against the best in the business? Bertrand shares a few secrets he has to analyze new water that might help you put a few more bass in the boat the next time you are floating around in unfamiliar waters.


Confidence Baits
"I know this seems really basic, but you need to bring your confidence baits with you," said Bertrand. "Seriously, when you are fishing a body of water that is new to you, try and find structure and cover that you can fish your confidence baits. At least when you are starting out.


"For me, that would be a 4-inch Berkley Chigger Craw or a Berkley Bottom Hopper. Whether I am flipping a Texas rig, crawling a jig or swimming a jig, the Chigger Craw is on board. Black and blue or green pumpkin. They catch fish.


"Same colors with the Bottom Hopper. I fish that one on a shaky head or a drop-shot.


"I just know I'll catch a few with those lures."


Mental Game
"You've got to keep an open mind," said Bertrand. "Even after you get several bites on one offering and one type of area, keep the mind open.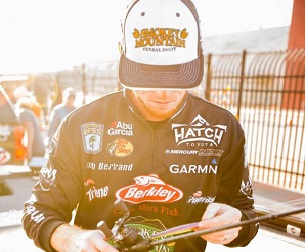 "If you get locked into something too early, you can miss a lot. Force yourself to keep trying things.


"If the cover looks good, fish it. Fish a little of everything. By doing that, you might just find more and bigger fish."


Get Your Pattern Groove On
"Patterns, patterns and more patterns," said Bertrand. "Everywhere I fish, I look for patterns. Of course, each fishery is different, but take your past experience and see if a similar type of pattern on a similar body of water may work.


"Look for subtleties, whether in how you are fishing, what you are fishing or how the fish hit. All of that shows you the patterns of what the fish are doing.


"Once you uncover a productive pattern, you can expand on it and truly become successful at catching bass on new water."


by Pros4- 1Source's Dave Landahl