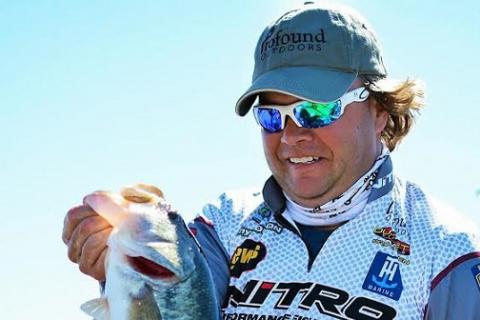 by Pros4- 1Source's Dave Landahl
Christmas, Christmas time is near. Time for toys and time for cheer. We've been good, but we can't last. Hurry Christmas, hurry fast. Okay, sorry, song lyrics have made an appearance in an article here at Bass Pro Shops 1 Source. Yuck. Still, they are from the Classic Alvin and the Chipmunks tune Christmas Don't Be Late. Right up there with O Holy Night, right? Na, but still a silly little classic.


Anyway, since we are coming up on Christmas, why not talk to some of the top bass pros in the biz and find out what their version of the Red Ryder BB Gun was? So we asked them, "What was the best gift they'd ever received from Santa?"


Several pros responded with their best gifts from old Saint Nicolas. Read on and find out what their favorite presents are. Oh, and have the merriest of Christmases.


Mark Davis
"I received a new Cummins diesel pickup and a new bass boat. It's sitting in my shop while I spend 30 days at deer camp and my entire family will be here for Christmas.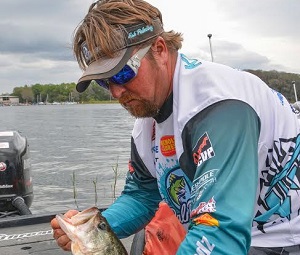 But to set the record straight, our camp isn't what most people envision as a deer camp. We have all the comforts of home. A comfortable house sitting in the middle of 10,000 acres of one of the finest low fence ranches in South Texas. We just lease it and enjoy. Now that's a sweet package."


Edwin Evers
"Without a doubt it was when I was in first grade. I got a yellow two-man rubber raft."


Keith Combs
"Probably my first baitcaster fishing reel. I think I was probably 10 or 11. I remember opening it on Christmas and it seemed like I kept it with me everywhere I went for the next 6 months."


Larry Nixon
"One of my most memorable was my very first Daisy BB gun. I think I was 8? Haha."


Timmy Horton
"The best gift I ever received from Santa was a Rock 'em Sock 'em Robots game. I loved that thing."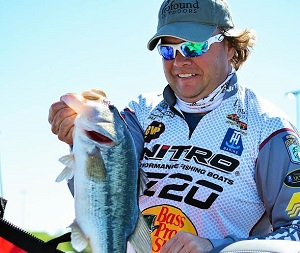 Josh Bertrand
"I got engaged to my wife Chantel at Christmas in 2013. That one is on top for me."


Chris Lane
"My first born son on December 26 in 2001."


Brandon Palaniuk
"Back when I was first starting to fall in love with the sport of bass fishing, I was given a giant black garbage bag full of random tackle. Weights, plastics, random spools of line.


"Most of it wasn't brand new, but just having all of that stuff and so many options made me appreciate it so much at that time."


Jimmy Houston
"I've asked Santa Chris for a new thermal scope for my AR to hunt pigs and coyotes. Hope that comes true!!!


"But the best gift I ever got was Chris. We married 53 years ago on December 30th. Our granddaughter Jordyn was born 19 years ago on December 30th!"


Chad Morgenthaler
"A one-year membership to the Jelly of the Month Club. It's the gift that keeps on giving all year long.


"So, when I was 10 Santa gave me a Bear recurve bow and arrow set. Hours later while shooting it in the air (not a good practice), I landed an arrow dead center of the hood on my mother's brand new car.


"To this day, I have not found out where my mother put that bow and arrow set."