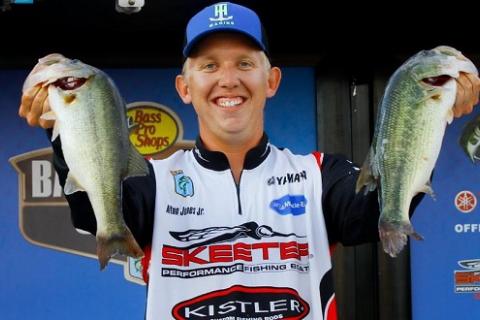 Zoneloc pro Alton Jones Jr. has sure made a monster splash in 2016. Jones took the Red River B.A.S.S. Open title to earn a berth to the 2017 Bassmaster Classic. He also finished high enough in points in the Opens to qualify for the Bassmaster Elite Series. It was one heck of a year, indeed.


Sure, he's the son of former Bassmaster Classic champion and pro bass fishing icon Alton Jones. He was a past Frisbee partner of tournament legend Aaron Martens and was frequently swung around by the likes of former Angler of the Year (AOY) Brent Chapman. But that doesn't make you successful when you get your chance to play in the big leagues.


So, how is Jones preparing from the upcoming Elite Series season and the Bassmaster Classic? Simple, he's getting his financial ducks in a row and studying the bodies of water he'll be fishing.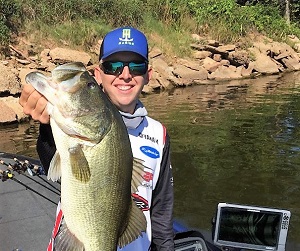 Sponsors and Finances
"Since I qualified so late for the Elite Series, it's tough gathering funds for the 2017 season," said Jones. "Building relationships with current sponsors and new sponsors is a large portion of what I've been doing since I've qualified for both the Bassmaster Classic in 2017 and the Elites."


One New Sponsor has Already Made a Difference in Alton's Career
"I started using Zoneloc hooks at the Red River B.A.S.S. Open," said Jones. "I won that tournament. I wasn't catching large numbers of bass, so every fish counted. The 6-pounder I caught was key to me winning and making the Classic. I was using a Yum Bad Mama and that Zoneloc hook. I never lost a fish with them at that event.


"The tournament I fished on Lake Champlain, I had terrible execution and lost fish. I had the right fish to win, but lost too many. I was not using Zoneloc hooks at the time. They really made a difference for me."


Time to Study for 2017
"I've never been to Lake Conroe where the Classic is going to be held," said Jones. "I plan on spending 10 days there scouting. Probably won't make a cast. I need to put in the time to study and go above and beyond what is expected.


"The same applies to the first two regular season tournaments on the Elites. Lake Cherokee is likely going to be cold and uncomfortable. Then Okeechobee should be shorts weather. I don't really know either of those fisheries, but I sure am studying them both."


No Spin Zone for Jones
"I am not going to fish against the other 100 anglers," said Jones. "It is me versus the fish. This year I won 9 out of 10 times. By that, I mean I cashed checks in those 9 tournaments. I can't worry about fishing against the heaviest hitters in the sport.


"I know most of them. Brent Chapman used to swing me around when I was little. I played Frisbee with Aaron Martens. Hopefully knowing them all pretty well will help me avoid some jitters.


"I won't get too spun out. Nothing goes exactly as planned, so I need to make the best out of even a bad situation and turn it into something good. I can't wait to start the 2017 season."