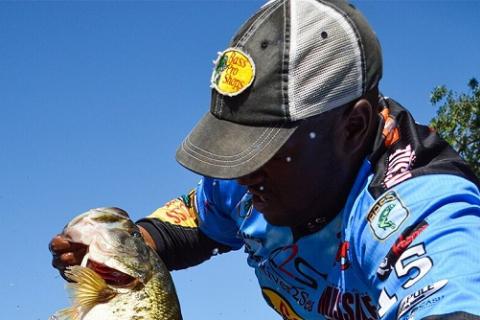 by Pros4- 1Source's Dave Landahl   


Taking a little break from tuna fishing in Southern California, bass pro Ish Monroe decided to pursue another challenge. This one is certainly more difficult than landing 100-pound tuna.


What is the challenge Mr. Monroe accepted? Well, answering Three Questions from Pros4- 1Source, of course. Read on to see if Ish came through unscathed.


DL - If you were a celebrity, would you choose to be on Match Game or Dancing with the Stars?
IM - Dancing with the Stars for sure.  When you appear on that show, you raise your level of awareness to the general public. You became famous again or more famous. Match Game is fun, but you pretty much remain where you were.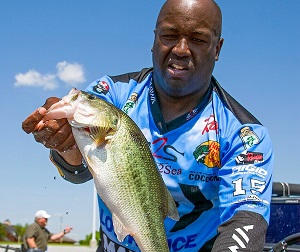 Also, I'd be taught by a really hot dancer.


DL - Which is more important to you, winning the Angler of the Year (AOY) title or the Bassmaster Classic?
IM - The AOY title. It shows you kicked everybody's butt all year long. When I win it, I want to take the title by a large margin like Aaron Martens did a couple of years ago. I'd like to Head into the AOY Championship, sleep in and launch late, all the while knowing you've already won.


DL - Do you prefer beer or soda pop?
IM - Beer by a lot. Soda is bad for you. Beer thins your blood and relaxes you. Plus, I like the taste of beer better than soda.


Lately I've been enjoying the IPA style beer. In particular, the Dogfish 60 Minute. It's really hoppy, but tastes great. I tried the Dogfish 90 minute, but it was too strong for me. I'd have to be in the full on steak and potatoes mode to drink it.