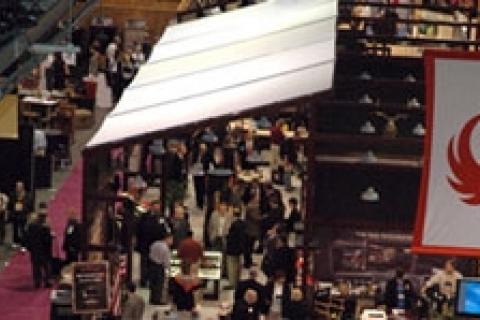 Mid-January marked an annual pilgrimage, as more than 62,000 shooting and firearm enthusiasts flocked to Las Vegas to check out the latest gear in shooting at the 35th Shooting, Hunting and Outdoor Trade Show (SHOT).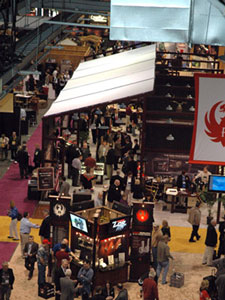 More than 62,000 people flocked to the annual Shooting, Hunting and Outdoor Trade Show last month in Las Vegas.
Here are a few of the highlights revealed at the show:
Rifles
Remington kicked off the year with a new centerfire rifle named the Model 783. It was introduced to fill the gap between the Model 770 and the Model 700 SPS. I haven't seen the numbers yet, but my guess is it will be priced to compete with the Ruger All-American and the Savage Axis.
Not to be left out of this category, Browning unveiled the A-bolt III. Although the A-bolt's familiar bolt handle and shroud remain this A-bolt steers wide from past A-bolts. From its Inflex recoil pad on the synthetic stock and the detachable magazine, this rifle is all Browning at a price nearly anyone can afford.
Lest we forget, Ruger for a new twist on the proven Model 77 with radial-port while Mossberg has incorporated the ever popular FLEX stock system in their MVP rifle series.
Ammunition
Winchester introduces the .17 Winchester Super Magnum which is deemed as the fastest modern rimfire cartridge on the planet. With a 25 grain bullet pushing 3,000 feet per second, I'm sure no one would argue that statement. Early reports say Savage and Winchester Repeating Arms will be producing rifles for the new cartridge with other firms coming on board as this new pipsqueak takes hold.
On the shotshell side Winchester introduced TrAAcker which utilizes a colored wad you can see to track your lead and it also keeps in the center of your pattern so you can see lead mistakes and correct them quickly.
Handguns
There is no shortage of new handguns: Glock 30S, Walther PPX, H&K 227, Ruger SR45, Springfield XDS-9 and Remington R1 Carry is just the tip of the handgun iceberg introduced for 2013.
Shotguns
Remington Versa Max Sportsman is a barebones model of the popular Versa Max; Browning introduced a 3 1/2 inch A5; and Franchi introduced a new over/under priced accordingly for fine Italian made shotguns.
A different twist on a double barrel, the Triple Threat by Chiappa is a three barrel shotgun which handles and balances like a double barrel.
What's hot in 2013? Anything AR related; CCW handguns, with the introduction of Winchester's Razorback ammo line; suitable hog rifles are popular; and long distance rifles always have their cult following.
But everyone is holding their breath. High-capacity magazines and anything AR are being threatened while ammunition is in high demand, but short in supply. Keep your fingers crossed and call your senators and state representatives to voice your opinion concerning the pending gun legislation.
In these words of wisdom from Benjamin Franklin, "We must hang together, gentlemen...else, we shall most assuredly hang separately."