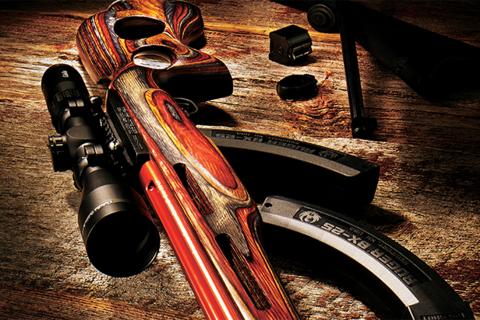 We recently celebrated the Ruger 10/22's 50th anniversary. It has withstood the test of time and is to this day a very popular firearm with both new and experienced shooters. So what is it about this gun that has made it so popular?
CUSTOMIZATION
The list of after-market accessories for 10/22s is seemingly limitless and they're usually easy to install. The rifles are typically inexpensive ($200-$400), so you can purchase one, shoot it as-is and then decide what after-market upgrades you would like to make. The end result is a gun that is uniquely your own.
THE GROWN-UP .22
Pre-1964, many thought of the .22 LR rifle as being only for young or beginning shooters. the 10/22's introduction changed this perception. It was larger than other .22 LR rifles of the day and fit adults. However, low recoil still made it easy to shoot for young or small-framed individuals.
LARGE COMMUNITY
An Internet search of "Ruger 10/22 forums" reveals communities where thousands of gun enthusiasts gather to discuss their passion for this gun. Whether you're a beginner looking to get advice or an experienced owner wanting to share your knowledge and develop camaraderie with like-minded people, these are great tools. While these are three stand-out reasons why this gun has been so successful, they're certainly not the only ones. Accuracy, reliability and easy shooting have also helped build the 10/22's legacy. With all these benefits, it's no wonder this gun has been around for so long – and shows no signs of going away.