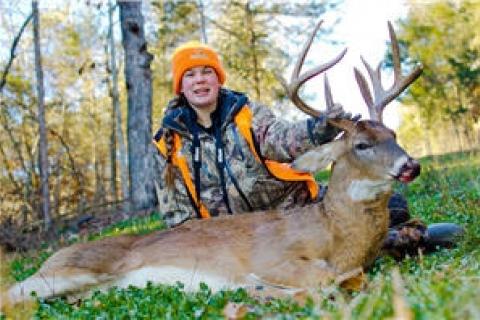 Grant's daughter Raleigh experiences the lesson that most deer hunters understand: patience is necessary to get your reward. Watch this video for the complete story of how after hunting many days, on the last afternoon of the Missouri Gun Season Raleigh tags the buck she's been waiting on! (kill shot at time marker 4:19) After the hunt the team turns their attention to setting traps to reduce the predators on The Proving Grounds. In this segment, Adam explains the why, where and how's of placing and setting the traps. (see time marker 6:51 to 9:57)


Join the conversation with other hunters and land owners on Growing Deer Tv's facebook page.
See more of Grant Woods videos and information useful for hunters.


From GrowingDeer.tv
Grant Woods