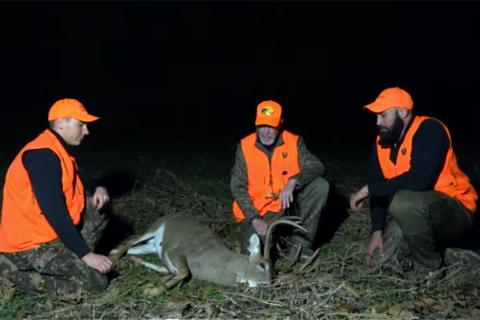 Years ago Grant designed a food plot that's perfect for rut hunts. There's a long list of several good bucks tagged there! Grant recently added another to the list! Watch to see the keys to this food plot design and Grant's hunt play out! Fast action hunting deer during the rut!
In this hunting video: buck hunt, food plot strategies, doe harvest, buck rut behavior, buck chasing does, buck scent checking the wind, scrape action, and more!
At GrowingDeer.tv we're all about showing hunters what we are doing each week in the field as we work on our Proving Grounds and others to have better deer hunting! If The hunting strategies and techniques we show can be used if you are hunting public or private land. Our farm has wild, free-ranging deer. If we can grow big antlers on these tough Ozark Mountain bucks, you can too! Good wildlife management tactics, deer management, and food plots with regenerative ag techniques that build better soils! Watch our weekly episodes to see what we're doing, the advice that Dr. Grant Woods (Ph.D Wildlife Biologist) has to share along the way.