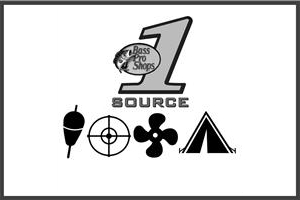 I'm a shooter. 
Yes, in today's world there will be people who cringe at that. I have a saying that goes, "God made me a fisherman and hunter; I'm proud of both and apologize to no one." 
I was not raised hunting and shooting. My father took me fishing all the time. It was later in life when I was educated and taught how to shoot a shotgun. I was well past my time to take a hunter's safety course, and I did it, anyway, to learn and to pass on how important it is to educate oneself on any endeavor. I then went on to earn my IDNR certification as a shotgun instructor. 
As a member of the Redhead Hunting Team, I have hunted bear, hog, numerous species of ducks, geese and pheasant and just about anything else with wings. I'm a wing shooter, for sure. I also love to shoot sporting clays. 
As much as I love to fish during the spring and summer months, I also enjoy my afternoon at least once a week as well as a couple Saturdays a month when myself and a couple of the guys get to together and either have a fun time throwing targets on my property or going to the local sporting clays course to "shoot" the course. Sporting clays is not trap, and it's not the game of "skeet." The news media, when they actually mention clay shooting, always refer to it as skeet weather they know -- or in most cases, have no idea -- what they are spewing to the public. 
Sporting clays is set up almost like a golf course scenario. You have, on average, stations that vary from 10 to 15 different ones, all adding up to 100 shots per person. Your score is based on the amount of broken targets -- 1 point for each target taken. The clay targets are launched from each station, either individually or in pairs. One person in the stand at a time and he/she is the only one who has two shells in their gun. All other competitors must stand back view to score with guns up loaded and stored on a stand near the station. If it's a ten-station course, each person who is in your group shoots their round of ten, and then it's the next person's turn. Each station is different and each station represents a challenge of a possible hunting scenario. Target can be fast or slow. They can go high low or somewhere in between. It's a challenge, it's fun and it's always a great time to rib your buddies on missed shots: "My grandmother could have hit that target from her walker." 
I enjoy the sport. It's harmless, it's fun and it's a great way to improve your skills for the field. We all know that there are people out there who view this differently. They don't like what we do, or the freedoms we have to pursue it. This is our heritage as well as our right and should never be regulated to be a backroom discussion that we are ever ashamed of.
I'm an American; I'm proud that I can hunt and that, when necessary, I can provide food for my table and for my friends. I'm proud that I have taught numerous people how to safely handle and shoot a shotgun. I have seen the smiles, the pictures and the rewards of this time well spent. Make no mistake about it, anything worth having is worth fighting for. To me shooting will always be my sport, my pastime and our way of life.
by Jim Crowley