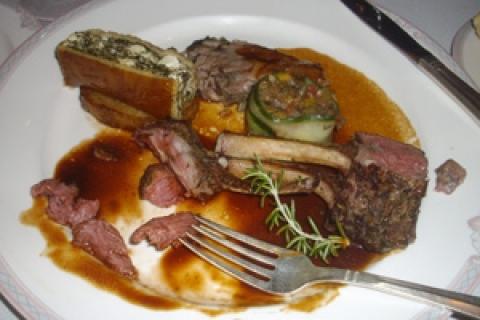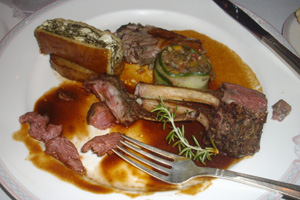 If you're like me, I married my wife because I loved her. I don't go hunting and fishing because I want to get away from her, I just love to hunt/fish but a lot of my outdoor activities are pretty hardcore. Katy does a bit of hunting/fishing with me but she's probably not going to pack into the Frank Church River of No Return Wilderness Area on horses with me where she'll be without a bath for a week. Or in subzero weather elk hunting. So due to the hardcore country that I live in sometimes it's tough to get Katy to go.


I'm sure that you're sometimes in the same boat. Well, I'll tell you one place that you can go and have some first class fishing and your wife can go and have a great time as well. Last week we talked about fishing in Louisiana. Today we're going to talk about some of the fun things that your wife can enjoy there.


You have many options. Of course if money is not expense you can stay in a fancy motel and your wife can sleep in and go to the spas. Or go shopping downtown. Or most likely you'll stay in a lodge but even then she can take the rental car and run downtown to shop while you're out fishing.


One of my extracurricular activities is eating Cajun food. You have to check it out. I remember my first trip, we barely got the rental car warmed up when my brother pulled over and said, "OK, we're in Louisiana. We're about to eat some crawdads." We pulled in a little restaurant and the lady said do you want 3 or 5 pounds. Uh....three I guess. In a minute she set a bucket of 3 pounds of crawdads in front of me. Whoa, no sides dishes, nada. Just hardcore crawdad eating. My brother showed me how to pop the tail off and whip out the meat. Ok, I was getting the hang of it now. I was able to cruise along at 1 1/2 seconds per tail.


I suppose unless you're Rip Van Winkel you know the legendary status that Cajun food holds in the dining world. I have access to the best steaks in America and would have to put Cajun food just above steaks or at least equal.


While on that topic. You have to experiment yourself when you get home. Buy some Paul Prudhomme's Blackened Redfish Spices. My family loves blackened fish now as well as blackened steaks.


But, let's get back on the eating in Louisiana. The Convention Visitor Board took us to a little spot called the Seafood Palace on up to an exquisite restaurant named La Truffe Sauvage that served us a 7 course meal. So there is a wide variety of Cajun food available that can fit into anyone's budget.


On a side note, between the courses they had a man that narrated our dinner. Someway he found out that I wrote for BPS and made a beeline to me and told he would bribe whomever necessary to build a Bass Pro in Lake Charles. He said it would help the environment because he consumes a lot of gas driving over to the BPS in the DFW area to stock up on lures. So before you head to Lake Charles, circle by your favorite Bass Pro Shops and stock up on fishing lures.


They put me up in the L'Auberge hotel which had a nice swimming area for the family. It had a lazy river laid out that you could float around. I didn't have time or rather was doing other activities so I didn't hit the pool but I walked around it to check it out in case I bring my family back. So if you don't want to stay at a lodge then there are plenty of other options.


Most of the guides will fish half days which leaves you plenty of time to come back and meet up with your family. All the inshore fishing that I've done is usually never much more than an hour from the dock so you can run back and hook up with your family as soon as the fish are cleaned and still have most of the afternoon and night if you are doing 1/2 day trips.


If you're doing an off-shore trip. Put on your big boy pants. The guys that we've fished with are intense. On my first trip we left at 9 a.m. and got back to the dock at 3:00 the next afternoon. Yellow fin tuna will kick your tail. Katy definitely will never go on one of those trips with me, no matter what my campaign promises are!