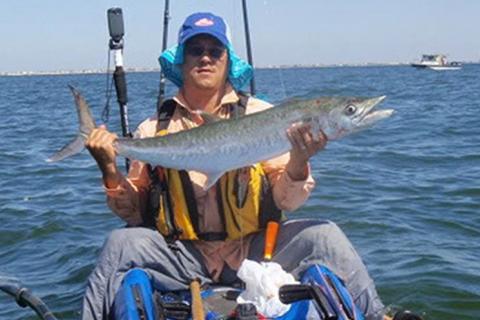 If you're thinking about catching saltwater fish from a kayak while offshore. You'll need to prepare for a far different experience from using a powerboat. And, after reading this article and you do decide to do offshore fishing from a kayak. You'll be among the many anglers who are finding a lot of satisfaction in paddling and catching fish.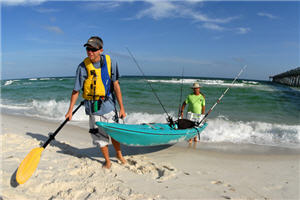 In a kayak, you're down close to the water with what Florida commercial fishermen call "a wet butt and a hungry gut". And, it will take some getting used to. Not much room for groceries out there, on these small plastic boats. It's also remarkably quiet; there is no engine noise or exhaust fumes the entire day. The waves come and go, and you gradually make adjustments in your balance. You have to pay attention to your environment. There is no napping out there, or ignoring a distant thunderstorm, and no speedy ride back to the beach. Hook a big fish, and the fish could tow you for miles. If your reel's drag is too tight, the fish can actually turn the boat. If a big shark shows interest in your hooked fish, it can get exciting.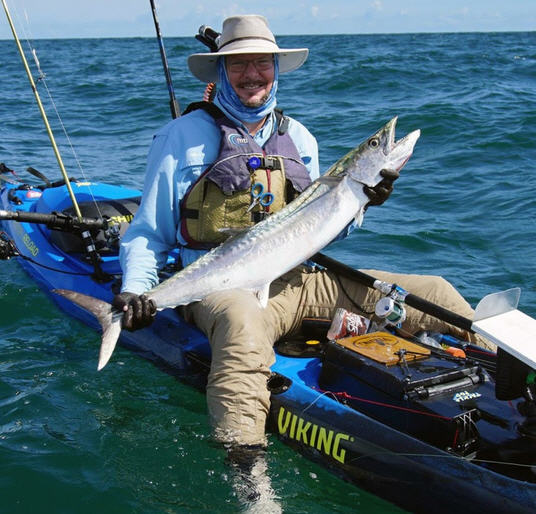 Experienced saltwater kayaker, Glenn Madden, also known as Professor Salt has had some of those hair rising offshore experiences. Glenn teaches at Corpus Christi College. He targets Gulf fish from his kayak and while doing so has racked up a lot of adventures. Like the time Glenn had his kingfish eaten by big sharks. One of the sharks gave his kayak a good smack as it lunged past him only inches away. He says you definitely have to keep your cool out there in a 'yak. He also fought a 5-foot mako shark  hat jumped repeatedly. That one seemed small enough to land and bring home, but it chewed through his wire leader and escaped. He's also lost a sailfish, but landed a lot of kingfish and cobia.


"On one trip I hooked a big kingfish inside the Port Aransas jetty. That fish made a crazy run right under a passing barge," says Madden. "I had to paddle backward, the tugboat was honking. We got clear, but then the king ran to the other jetty, right in front of a ship, which caused more problems. I finally landed that fish, it measured 54 inches."


Glenn and his buddies seldom weigh their fish, they can only measure them. You can't stand up out there in a kayak with a Boga Grip, trying to weigh a big fish.


"I  enjoy double-header hookups on the kayak, it keeps me busy," says  Madden. "A couple of years ago on July 4, I hooked 31 kings, and eight  were double-headers. I landed 23 and uploaded lots of video on YouTube.  There were powerboats around me that weren't getting much fishing action. So, I  advised them to shut their engines off and try drifting their baits."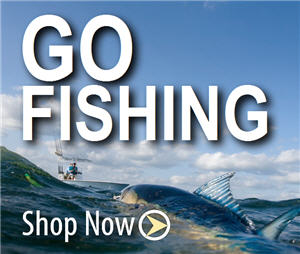 Target the Jetties and Gulf Platforms for Fishing
Glenn will target and fish the local jetties and old Gulf platforms  standing in state waters. Many of them located far from any boat ramp. He launches is kayak from the beach at the closest point to a favorite fishing spot. He will paddle a direct line, often while dragging a plug behind him. He's been out as far as nine miles.


Glenn will target and fish the local jetties and old Gulf platforms  standing in state waters. many of them located far from any boat ramp. He launches is kayak from the beach at the closest point to a favorite fishing spot. He will paddle a direct line, often while dragging a plug behind him. He's been out as far as nine miles.


If you want to fish along the lower Texas coast, you should use the local favorite bait for kingfish. The long time favorite is a silvery eel called the ribbonfish. This is a type of bait that has to be drifted or trolled very slowly and it's perfect for kayaks. Use the silent approach to catch kingfish. This fishing technique is a very effective way to catch kingfish. The process is to alternate a slow troll with occasional drifts.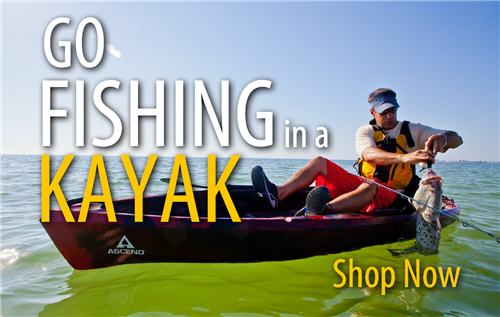 Offshore Kayak Fishing is Becoming Popular

The Corpus Christi Bluewater Kayak Classic is a popular offshore kayak fishing tournament. This tournament almost always exceeds a hundred boats.


That makes it tops in Texas for number of boats signed up for a single-day kingfish tournament. A 30 - year trend in boats for fishing kingfish has been bigger and faster boats. Some of these boats surpass a quarter-million dollars. Yet a tournament with 12-foot plastic boats with paddle power draws more entries. Today, it's kayaks that lead in numbers. Jacksonville, Florida has a huge kayak tournament with many entries. Yet, they're restricted to the inshore fish species.


In Texas, the Bluewater Classic tournament has a modest entry fee and prizes. "The tournament only pays about $1,200 for best two-fish kingfish stringer. But when you have $10 dollars in expenses, then the first place win doesn't look bad," says Madden. "The entry fee is only $30 bucks, because they encourage new people to get into the sport."


Anglers are free to launch at first light, anywhere on the beach in Corpus Christi or in Port Aransas. It's a mad scramble to paddle offshore for that prime, early-morning bite. In the mid-day heat, these guys know kingfish often go deep for siesta. And they land some big ones. I recall one guy came in with two kings that totaled 92 pounds, and won the event. That's a 46-pound average.
 
That group of kayakers has also caught bull redfish, big jacks, red snapper, cobia, even tarpon. At least, they've had run-ins with tarpon.


One time Glenn and a friend were trolling the beach using big STORM plastic swimbaits. They knew the jackfish were running in large packs. While Glenn fought a kingfish, his buddy hung onto a huge tarpon that pulled him miles offshore, out of sight. This guy later swore it was eight feet long, but his video camera ran out before he got it alongside the boat. Heading towards a Gulf platform, the tired fish went through some structure and cut the line. If it was eight feet long, it would have been a state or even a world record. Getting that tarpon back to shore with a kayak might have been like the Old Man and the Sea. The part where the sharks ate the catch while it tied alongside.    


Best Size for a Kayak When Offshore Fishing

The standard kayak for going offshore is a 12-foot, sit-on-top "ocean kayak" model. They're maneuverable, fast, and one can easily climb back aboard after a mishap. Many kayak veterans say that the models shorter than 12 feet squat too deep in the water. While a longer 15-foot tandem, a kayak built for two fishermen is less maneuverable. You'll find it is the 12-foot kayak for big catches off Tampa, the Florida Panhandle and the lower Texas coast.



Tip: Find the Ocean Kayak Caper Angler Kayak at Cabela's here
Favorite Baits for Offshore Kayak Fishing

"Ribbonfish seems to be the best bait out there, and the bigger the better," says Madden. "Live ribbonfish don't wiggle underwater; they ease along with only their long dorsal fin undulating. So trolling them slowly from a kayak looks very natural."

Catch your own ribbons, they're a whole lot bigger than from the stores. Sometimes I'll dress up the ribbonfish a little with a Sea Witch skirt in front of it. A lot of times in the middle of the day, kings stay deep, maybe 20 or 25 feet, and a little weight certainly helps. There are also lures like the Sebille Magic Swimmer. This bait is expensive, though. I didn't want to feed a store-bought expensive lure to a bunch of underwater chainsaws, so I ordered some blanks and painted them and they work well. They're 9 or 9.5 inches long, made of hard plastic. They have two joints, so they're in three pieces."



Tip: Jointed lures wiggle more, so they're best for slow kayaks.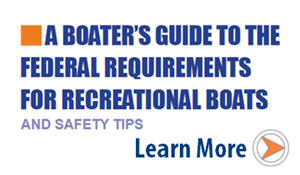 Offshore Kayaking - Lessons Learned
"One day we were offshore and I told my buddy there's a storm popping up," says Madden. "I trolled around the rig once and then headed inshore a half mile, then stopped and looked back. My friend was still out there, tied to the rig fishing, and the sky was turning black. I stowed my fishing gear and hustled back. to get him headed inshore, and we sprinted for two miles before that storm caught us. A black wall passed over us. Soon enough we had six-foot seas. It blew so hard, I could have lost my paddle to the wind, and the lightning was bad. But we'd tied down our rods so they didn't stick up. We surfed inshore and right up on the beach. I lost one rod and that was all. Although it was pretty wild on the water, there was a lesson learned. Today my friend is more careful with storms." 


"I tell some of the new yakkers to be careful out there, if they don't have much experience on the Gulf," Madden said. "Or common sense while boating. We had a guy show up out there one morning with no life jacket; he was in a Pelican kayak with a leak in it. He'd been reading the blogs, and fired up to get offshore. I lent him a hand-pump and he used it, but with water still coming in, we advised him to head for the beach. He started back but after a half-mile fell out of the boat, it was too waterlogged to continue. We paddled over and he held on to my boat while my friends pumped out his kayak. He finally climbed back in and made it to the beach and we haven't seen him since. I worry about those guys."